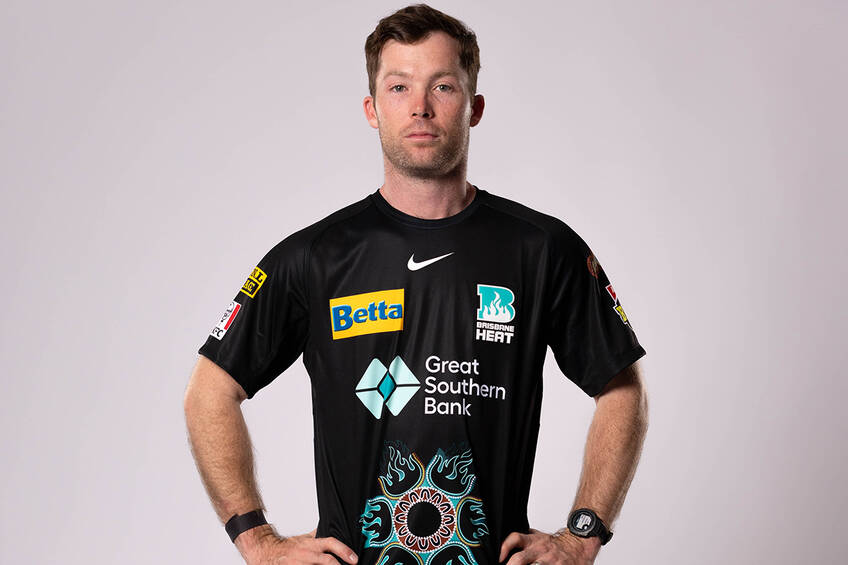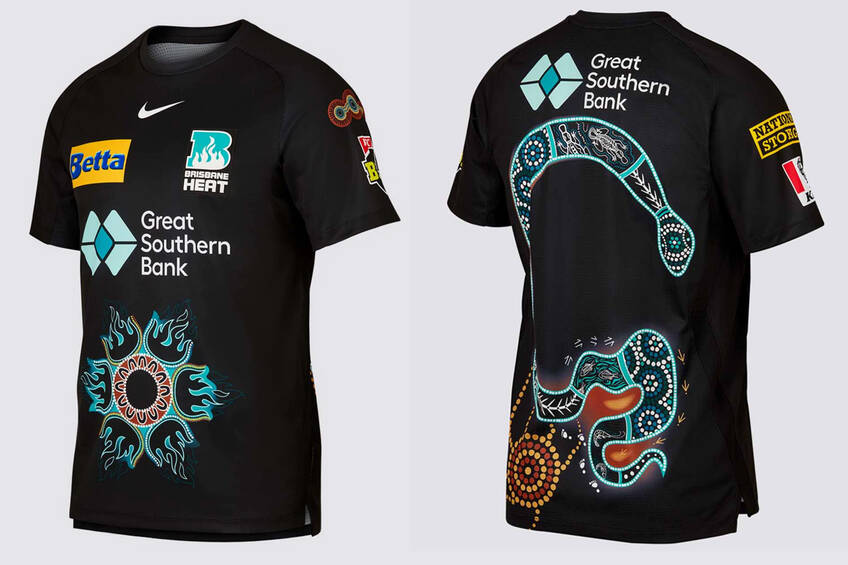 #59 James PEIRSON signed Indigenous Jersey
Auction End: 23 January 2023 09:00 (AEDT)
To see how FAN+ auctions work use this link.
#59 James PEIRSON signed Indigenous Jersey
The Brisbane Heat are providing fans an opportunity to own a slice of club history with the auction of our Big Bash League Indigenous jerseys. Jerseys are signed by each member of the Heat's BBL|12 and WBBL|08 squad. All money raised will be donated to the Queensland Cricket Foundation to invest in initiatives that create positive differences in Queensland communities. All jersey's were designed by Brisbane Indigenous artist Delores McDonald 'Aunty Delly' with input and support from our WBBL batter Mikayla Hinkley.

Own a piece of history with this player signed jersey. Jersey will come with an certificate of authenticity from the club.

DONT MISS OUT AND PLACE A BID NOW!!

NOTE: Jersey's are official licensed jerseys, not player match worn jerseys.

Please login to bid.
If you do not have an account register here.
Bid History
| | | |
| --- | --- | --- |
| Date/Time | Amount | Bidder Name/User |
| 23 January 2023 08:42 | $570.00 | Matho |
| 23 January 2023 08:31 | $550.00 | henrygm |
| 22 January 2023 18:06 | $530.00 | Matho |
| 22 January 2023 17:34 | $510.00 | Heater |
| 22 January 2023 17:16 | $490.00 | Matho |
| 22 January 2023 16:18 | $470.00 | Heater |
| 22 January 2023 16:05 | $450.00 | Matho |
| 22 January 2023 15:39 | $430.00 | Heater |
| 18 January 2023 19:01 | $410.00 | Matho |
| 18 January 2023 19:01 | $400.00 | henrygm |
| 18 January 2023 18:57 | $330.00 | Matho |
| 18 January 2023 18:28 | $310.00 | henrygm |
| 18 January 2023 18:26 | $290.00 | Matho |
| 18 January 2023 18:18 | $270.00 | henrygm |
| 17 January 2023 19:32 | $250.00 | Matho |