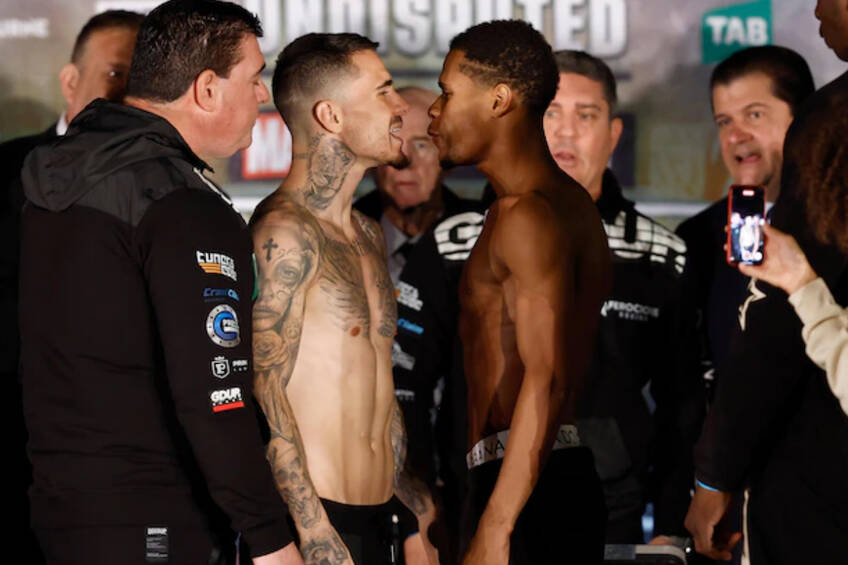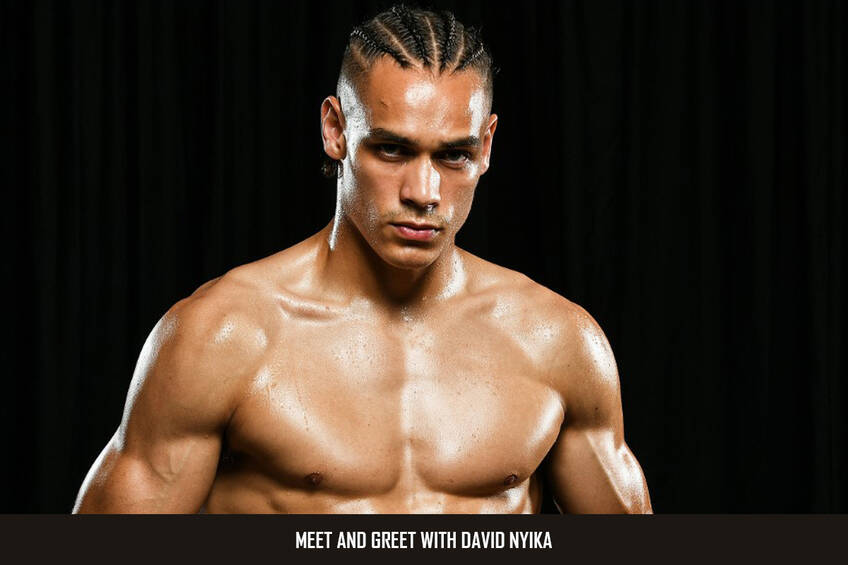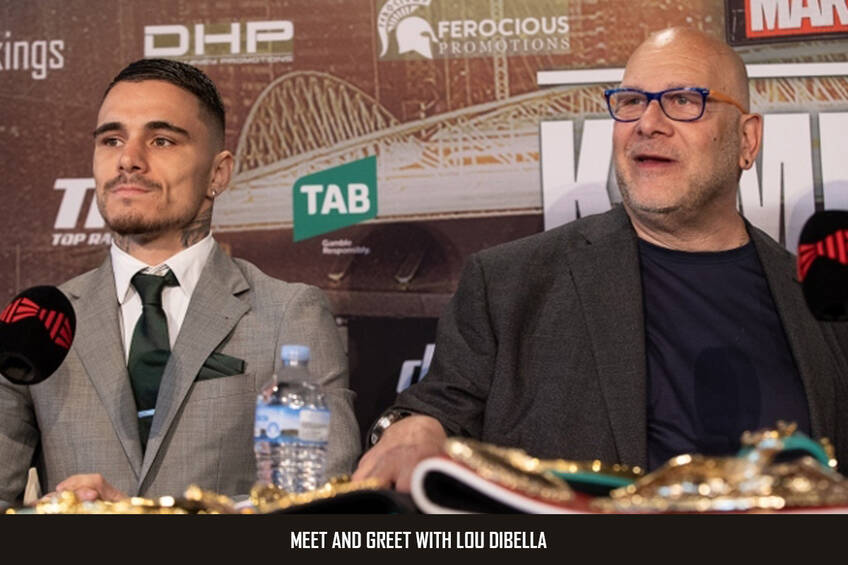 Attend the official Kambosos / Haney Weigh In
$200.00
Attend the official Kambosos / Haney Weigh In & Meet and Greet with Boxer David Nyika or Lou DiBella on Saturday 15th Oct, 10am.

Have your chance to attend the official Haney / Kambosos weight in and get to meet Boxer David Nyika or Legendary promoter Lou Dibella on Saturday 15th October in Melbourne.

This is once in a lifetime experience to get up close and personal and get unprecedented access.

LIMITED EXPERIENCES AVAILABLE!!
Your FAN+ Experience includes:

Attend the official Weigh In on Saturday 15th October at 10am.
Photo and meet and greet with Boxer David Nyika or Promoter Lou DiBella

Booking Information:
The experience will take place at the official Haney / Kambosos fight weight in on Saturday 15th October at 10am in Melbourne. You will meet a FAN+ representative at the agreed location and escorted into the venue for the official weight in and meet and greet. Failure to meet the times and instructions will result in missing out on the experience and no refunds will be given. Security checks will also be conducted prior to entry. The event will run from 10am - 12pm (Approx). You will only have the option of meeting one of the following, either David Nyika or Lou DiBella on the day. There is no option to meet any other fighters. This event takes place the day before the main event fight. This experience does not give you access to the fight or is not a ticket to the fight on Sunday 16th at Rod Laver only. This experiemce is for the official Weight In only.

Would you like to add:
Terms & Conditions
Experience cannot be resold. Unless agreed in writing from FAN+.
Travel and accommodation are not included, unless specified in the experience description.
This experience can be utilised for any other capital city in Australia, but all travel costs (flights, accommodation, meals, transport) are to be paid by the purchaser of this experience in addition to the experience fee.
An identification check may be required prior to or on the day of the experience. Please ensure you are able to provide valid photo identification.
Fan + expects all purchasers and their guests to conduct themselves appropriately when attending the experience. If the experience holder believes that you and/or your guests are not conducting yourselves appropriately, the experience holder is entitled to end the experience.
Boxer David Nyika Hightlights
Boxer David Nyika Hightlights