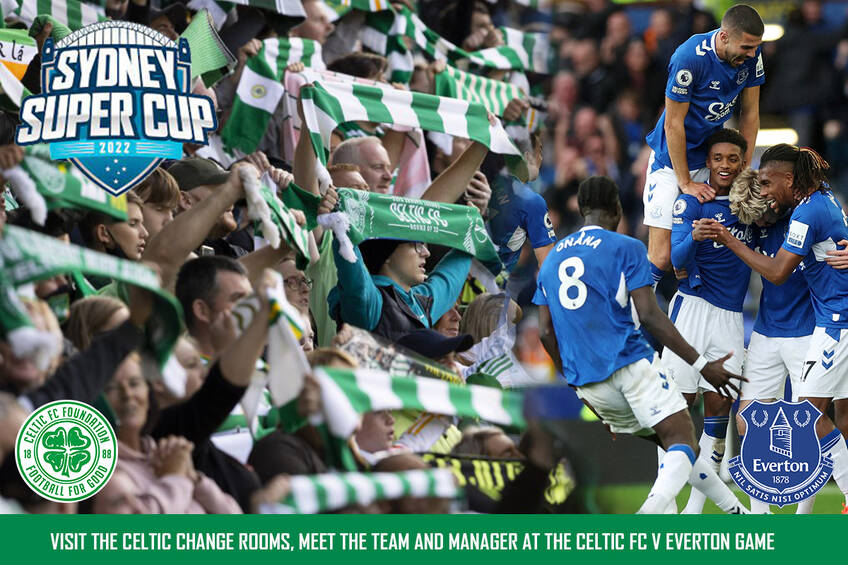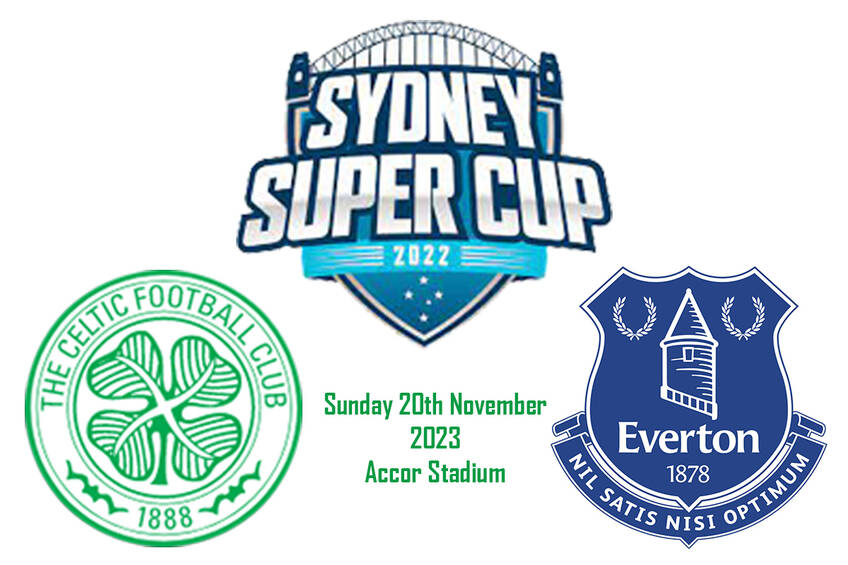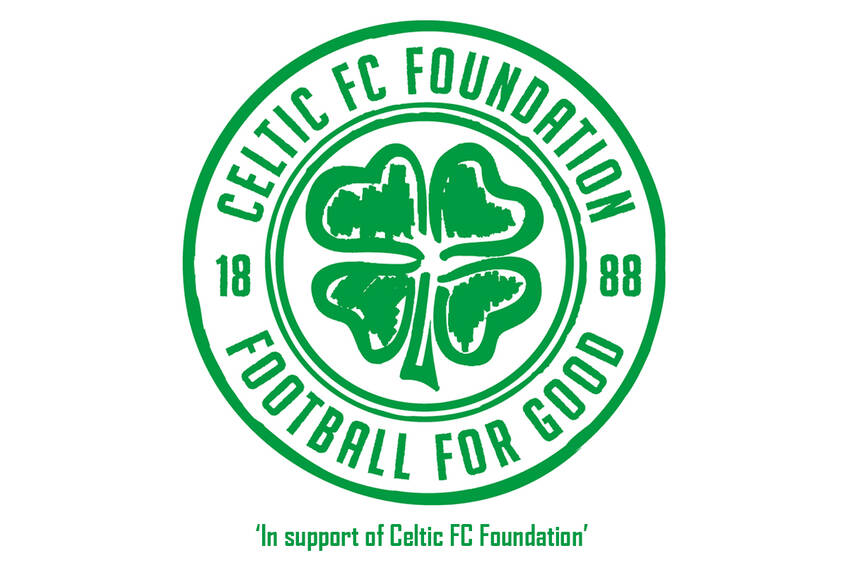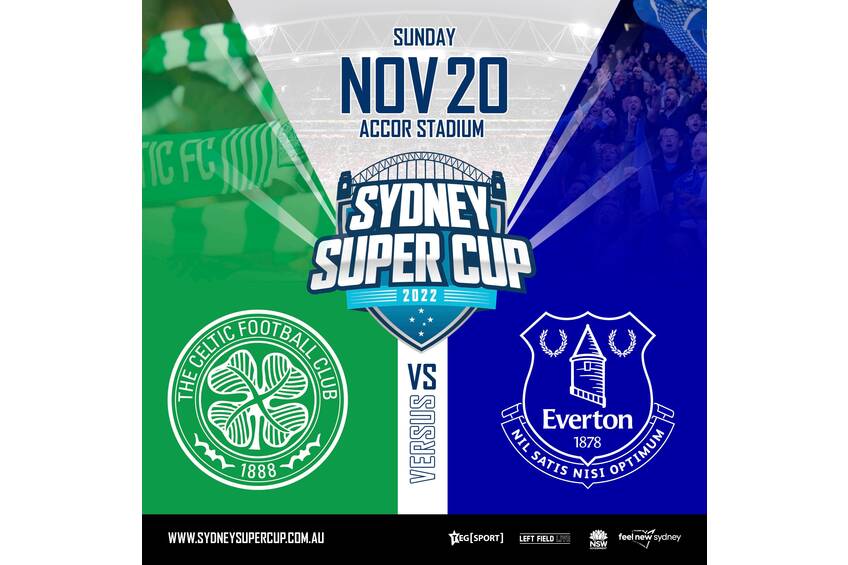 Celtic FC V Everton Game change room tour, meet the team and manager
Auction End: 18 November 2022 10:00 (AEDT)
To see how FAN+ auctions work use this link.
A phenomenal package for two lucky individuals to be special guests of Celtic FC at the Club's final match in the brand new Sydney Super Cup v Everton. This will take place on Sunday, November 20 at Accor Stadium with a KO time of 2.45pm.
You will not only receive VIP seats and hospitality but you will also get the chance to meet the Celtic Manager, Ange Postecoglou and the first team squad in the change room before the match. A truly magnificent opportunity.
Bid on this unprecedented experience, this auction item is a once in a lifetime experience for the ultimate football fan!!
Start bidding now!!
Monies raised from this experience will support the work of Celtic FC Foundation. The Foundation's aim is to help those living in poverty through a range of initiatives targeting hunger, employability, social inclusion and education.
Your FAN+ Experience Includes:
Two x VIP Tickets with first class hospitality / Or your existing tickets upgraded (Two people).
Meet and Greet with Celtic FC Manager, Ange Postecoglou.
Meet and Greet with the Celtic FC Squad in the change room.
Photo and autograph opportunities throughout the experience.
Please Note: Strict instructions and timing must be adhered to in regards to this experience. Two people only will be allowed to participate in this experience as per the above inclusions.
This experience is for the Celtic FC vs Everton game on Sunday, November 20 at Accor Stadium.
Please login to bid.
If you do not have an account register here.
Bid History
| | | |
| --- | --- | --- |
| Date/Time | Amount | Bidder Name/User |
| 17 November 2022 08:38 | $5,050.00 | Craig Macintosh |
| 17 November 2022 08:38 | $5,000.00 | CelticNumber1 |
| 17 November 2022 08:38 | $4,950.00 | Craig Macintosh |
| 17 November 2022 08:38 | $4,900.00 | CelticNumber1 |
| 17 November 2022 08:37 | $4,850.00 | Craig Macintosh |
| 17 November 2022 08:37 | $4,800.00 | CelticNumber1 |
| 17 November 2022 08:37 | $4,750.00 | Craig Macintosh |
| 17 November 2022 08:37 | $4,700.00 | CelticNumber1 |
| 14 November 2022 14:23 | $4,050.00 | Craig Macintosh |
| 13 November 2022 15:41 | $4,000.00 | Lisa H |
| 13 November 2022 15:41 | $4,000.00 | Craig Macintosh |
| 13 November 2022 15:40 | $3,550.00 | Lisa H |
| 13 November 2022 15:40 | $3,500.00 | Craig Macintosh |
| 13 November 2022 15:40 | $3,500.00 | Lisa H |
| 13 November 2022 13:08 | $3,050.00 | Craig Macintosh |
| 13 November 2022 12:46 | $2,550.00 | Lisa H |
| 13 November 2022 12:43 | $2,500.00 | Craig Macintosh |
| 13 November 2022 12:43 | $2,500.00 | Lisa H |
| 13 November 2022 12:43 | $2,250.00 | Craig Macintosh |
| 13 November 2022 12:43 | $2,200.00 | Lisa H |
| 10 November 2022 20:55 | $2,000.00 | Craig Macintosh |
| 10 November 2022 20:55 | $1,950.00 | John fitzsimmons |
| 10 November 2022 20:54 | $1,900.00 | Craig Macintosh |
| 10 November 2022 20:54 | $1,850.00 | John fitzsimmons |
| 10 November 2022 20:54 | $1,800.00 | Craig Macintosh |
| 10 November 2022 20:54 | $1,750.00 | John fitzsimmons |
| 10 November 2022 20:23 | $1,700.00 | Craig Macintosh |
| 10 November 2022 20:10 | $1,650.00 | John fitzsimmons |
| 10 November 2022 20:10 | $1,600.00 | Craig Macintosh |
| 10 November 2022 20:10 | $1,550.00 | John fitzsimmons |
| 10 November 2022 18:10 | $1,500.00 | Craig Macintosh |
Celtics Champions 2022
Celtics Champions 2022