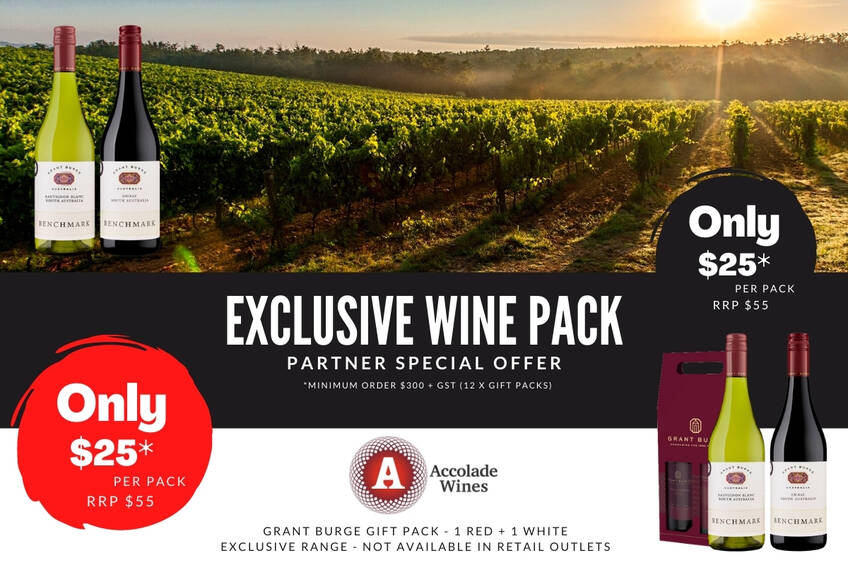 Accolade Wines (12 x Twin Packs) - Exclusive Offer
From $25.00 (Minimum booking 12, minimum cost $330.00)
Accolade Wines Grant Burge 12 x Twin Pack - Exclusive Offer.
12 x Grant Burge Sauvignon Blanc (White).

12 x Grant Burge Shiraz (Red).

12 x twin bottle branded gift packs.

Inc delivery in Australia.
Exclusive range not available in any retail stores. RRP / value of packs is $55 + GST.

1 order will make up 12 individual packs total cost is $330 inc GST ($25 + GST per pack)

Australian Wine - Barossa Valley, South Australia.

Would you like to add:
Terms & Conditions
This is an exclusive offer of partners of Accolade Wines. Only available to partners not public.