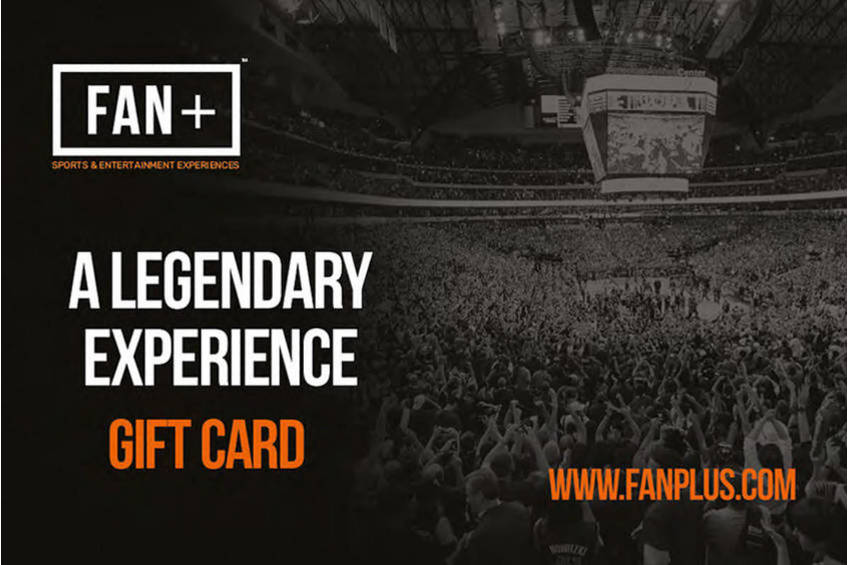 Digital Gift Cards for Experiences
Stuck on ideas for a present, buy a FAN+ gift voucher for that special person, let them select a sporting experience and have everlasting memories of that moment.
Select your amount and the quantity level to suit your budget.
A personalised E-voucher will be emailed to you with the person's name and greeting message, that you can print out, put in a card or have it sent directly to them.
Also if the recipient of the voucher can't find an experiences on FAN+, FAN+ will custom build an experience they would like via our supplier network, so the recipient will also be left with a big smile.

Please add the recipient name and any greeting message in the message area at checkout.
Bring sporting dreams to life with FAN+.
Booking Information:
If the experience date is not specified above, please provide 3 preferred dates on booking, this can be added on the checkout page, FAN+ will confirm availability or request alternate dates, once your experience date is confirmed, all details/tickets will be supplied to you. All experience purchases are valid for 18 months. Please also refer to the additional information about your booking related to Covid-19 here.

Would you like to add: